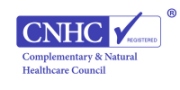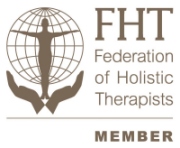 Testimonials
"When we first knew about Simon it was about a strong recommendation from a friend.

At that time our daughter age 14, who is training in athletics and pole-vault was experiencing an excruciating pain along one of her legs.

First session was a long one since he wanted to understand in deep detail her history. No one had ever taken the interest and time to try to find the solution to a problem that if carried on would probably had pulled her off her dream of becoming a professional athlete.

The muscle was coming off the bone and required continuous care and attention. After 6 sessions she was out of trouble.

By the same time our son age 12, restless tennis player had been carrying for some time, in spite of different therapies, a shoulder problem which was affecting his serves and the power to respond to the balls. So we gave it a go with Simon and after 4 sessions and several list of exercises he got well.

My husband then decided to see if Simon could ease a frozen shoulder problem he was having in both arms and the pain has lowered and is gaining mobility.

Since all had a go, I was had been having several back , feet and shoulder aches that could benefit of a relief so I let Simon do his magic and I truly can say, his care, compassion and commitment to this work that he loves, make him a very special person in this field that we would highly recommend and will keep on visiting to ensure a high quality of life. Thank you Simon!"
-- Brigitte (Pyrford)
"I first met Simon just over a year ago when I went to see him with an agonising shoulder injury, his assessment was very thorough and he fixed the problem in less than 2 sessions and I have been seeing him ever since. I put my body through quite a lot with various sports including cross fit, running, weight lifting and pole dancing, so I regularly cause myself some kind of pain, injury or just overuse my muscles. Simon manages to fix any problem quickly and is brilliant at maintenance massages to keep my body working in top condition.

I visit Simon at his house (where his treatment room is) and always feel totally comfortable with him: he is kind and thoughtful and always manages to make me laugh even if I'm in pain.

I've seen many different therapists over the last 15 years and I can definitely say Simon is the best, he is thorough, professional and superb value for money. I would highly recommend him. I have 100% faith in him and his abilities."
-- Jaymie (New Haw)
"Simon Trick has given me three body massages and I have found on every occasion the massage to be most invigorating. The massage helped to relieve my stiff muscles and accelerated the healing and recovery of a pulled muscle, which had been giving me trouble for 6 months. Simon sorted this out for me in one session. I found him to be most competent with a very understanding disposition. He was quick to identify any muscular irregularities and then he quickly worked on me to put them right."
-- Ron (Leatherhead)
"I have been very happy with the body massages that Simon Trick has given me. Each time he was quick to note the area where pain and stiffness were coming from and within a short time I began to feel the muscles easing and to know that I was in very good hands. Also the exercises he gave me afterwards were very helpful. They really helped to restore me to fitness and get me back on the tennis court quick time."
-- Thelma (Leatherhead)
"Beneficial, really sorted out my shoulder problem. Would recommend."
-- Aimee (Pepperfit)
"Can't thank you enough, you've done a great job! Such a relief that my shoulder is feeling ok again!"
-- Roxanne (Woking)
"We have been using the services of Real Touch Massage since its inception and have been very impressed with the various massaging techniques used: The deep muscle massages have greatly improved our physical movements which were previously hampered. The gentler massages depending on your needs, are impressively soothing and comforting. It is indeed a great way to enhance your physical well-being. It gives us the greatest pleasure to recommend the highly Professional services of Simon Trick and Real Touch Massage. Try it, you will definitely like it. We can't wait to get our next treatment!"
-- Mahin and Robby (Woking)
"I am very happy with the treatment I am receiving from Simon. I had a terrible shoulder and neck pain when I started the sessions with him. Simon not only provided great relief massaging the area and releasing lots of pressure points, but also gave me exercises to practice at home that have made a huge difference in my well being. He also assessed my posture and my general health and provided me with lots of advice on making small changes in my lifestyle (like changing my pillow or the way I stand) that can have a big and long lasting positive impact on your body. Simon has great knowledge of the body, the muscles and explains it in a very clear language. He has also helped me with some scar tissue I had from an inguinal hernia operation, which has made me feel better and has increased my flexibility. I can highly recommend his therapy services to anyone. Thanks Simon!"
-- Gloria (Slough)
"I had terrible pain in my left shoulder to the extent that I had very little movement in my left arm. My pain had started around August 2010 when I went to my GP, I had all sorts of treatment, anti-inflammatory tablets, steroid injection, Physiotherapy, nothing worked. I was referred to a specialist with recommendation to have surgery for frozen shoulder; the date was booked for 26 November 2011. Early in the month my friend recommended that I have a consultation with Simon which I did and I think that was the best decision. I was impressed with the care and attention Simon showed during our consultation and the assessment. Simon not only provided great relief with the deep tissue massaging he also gave me exercises to practice at home. I am so happy with my progress which was like 5% movement in my arm when I first started the treatments to 90% movement so far that I have no hesitation to recommend Simon's therapy services to anyone."
-- Nasrin (West Byfleet)